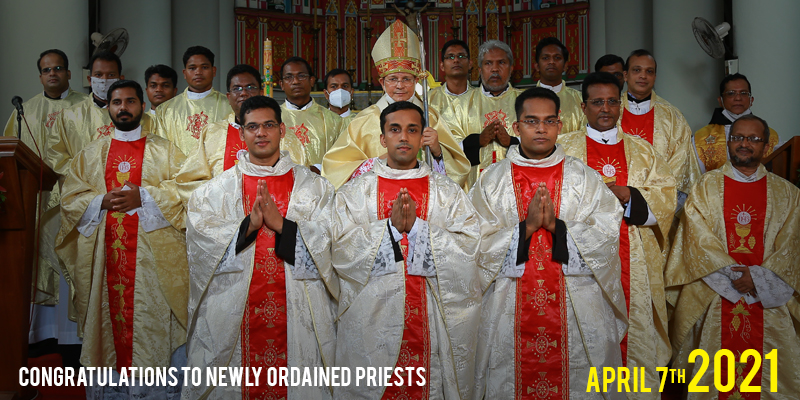 Priestly Ordination 2021
Spreading the novel coronavirus didn't dampen the spirits of three men ordained to the priesthood in Manjummel Province.
Archbishop Joseph Kalathiparambil ordained the men on April 7th in ceremonies at the Immaculate Conception church, Manjummel. They are Fr. Rajeev Raju Kulathinkal OCD, Fr. Jaffrin Soza Therakkal OCD, Fr. Shone Jose Athipozhiyil OCD .
Safety requirements to prevent the spread of the virus ruled ordination day well in Manjummel. As per the direction of the Archbishop, including the concelebrants, only 100 persons were allowed. We restricted the number of concelebrants to fifteen. Limits on the number of people who could attend were in place, social distancing was practiced and faces and hand sanitizer abounded.
Share on Facebook
Share on Twitter
Share on Pinterest