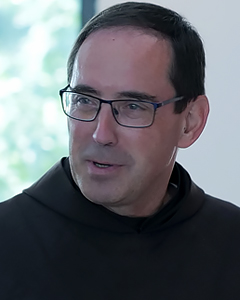 SUPERIOR GENERAL
Fr. Miguel Márquez Calle
Superior General
Casa Generalizia dei Carmelitani Scalzi
Corso d'Italia, 38
00198 Roma – ITALIA
Tel. +39 06 85 44 32 30, Fax. +39 06 85 44 32 79
Fr. Miguel of Mary Márquez Calle, O.C.D. was born in 1965 in Plasencia (Cáceres), Spain. He entered the Discalced Carmelite Order in 1983 and made his religious profession in 1985. He was ordained a priest in Medina del Campo in 1990. He has a degree in Dogmatic Theology from the Comillas Pontifical University in Madrid, with a thesis on the image of God in the Magnificat.
Has held numerous positions of responsibility in the life of the Discalced Carmelite Provinces of Castilla and Ibérica. In the Province of Castilla, Father Miguel served as a Provincial Councilor from 1999–2002, then as Vicar Provincial from 2002–2005, a position to which he was elected once again at the Provincial Chapter of 2008; next, he served as the Provincial Superior of the Castilian province. He also has served as a formator in that province, directing the students for six years in the community of Salamanca. In February 2015, Father Márquez was the first provincial superior elected to serve the new Iberian Province of St. Teresa of Jesus, which was created from the union of all the smaller Discalced Carmelite provinces in Spain and the Balearic Islands during the extraordinary provincial chapter that was convened for this specific purpose. He was re-elected to serve once again in the first ordinary provincial chapter in April 2017 for a term from 2017–2020.
Father Márquez is author of numerous publications on theology and spirituality. He also has written many articles as a regular contributor to magazines and journals. Father Márquez also has served as a professor of mysticism and Mariology in the CITeS University of Mysticism in Avila, as a professor of Mariology in the Carmelite renewal program at Stella Maris Monastery on Mount Carmel, and he also has served as a professor of pastoral ministry in the Institute of Spirituality of Santo Domingo.
Father Miguel has directed many retreats and days of recollection, and has provided assistance to numerous prayer groups. He also has dedicated much time and effort to the spiritual direction and accompaniment of many people, including priests, religious, nuns, and laity.


Fr. Agustí Borrell
I Definitor
Casa Generalizia dei Carmelitani Scalzi
Corso d'Italia, 38
00198 Roma – ITALIA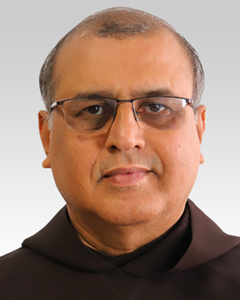 Fr. Pius James D'Souza
II Definitor
Casa Generalizia dei Carmelitani Scalzi
Corso d'Italia, 38
00198 Roma – ITALIA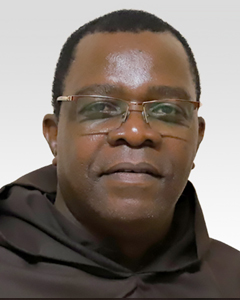 Fr. Philbert Namphande
III Definitor
Casa Generalizia dei Carmelitani Scalzi
Corso d'Italia, 38
00198 Roma – ITALIA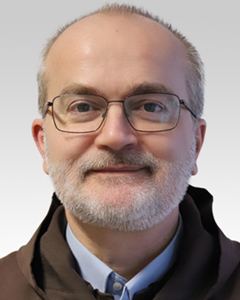 Fr. Roberto Maria Pirastu
IV Definitor
Casa Generalizia dei Carmelitani Scalzi
Corso d'Italia, 38
00198 Roma – ITALIA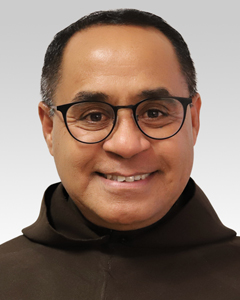 Fr. Christianus Surinono
V Definitor
Casa Generalizia dei Carmelitani Scalzi
Corso d'Italia, 38
00198 Roma – ITALIA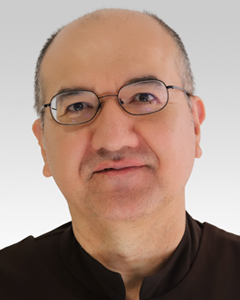 Fr. Martín Martínez Larios
VI Definitor
Casa Generalizia dei Carmelitani Scalzi
Corso d'Italia, 38
00198 Roma – ITALIA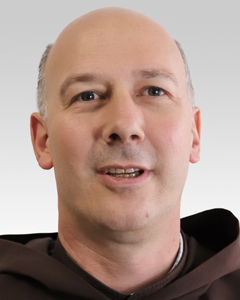 Fr. Christophe Marie Baudouin
VII Definitor
Casa Generalizia dei Carmelitani Scalzi
Corso d'Italia, 38
00198 Roma – ITALIA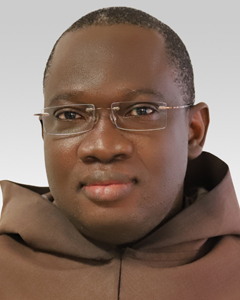 Fr. Jean-Baptiste Pagabeleguem
VIII Definitor
Casa Generalizia dei Carmelitani Scalzi
Corso d'Italia, 38
00198 Roma – ITALIA
---
OFFICE BEARERS
Casa Generalizia dei Carmelitani Scalzi
Corso d'Italia, 38, 00198 Roma – ITALIA
General Secretary
Fr Angelo Lanfranchi
General Procurator
Fr. Jean Joseph Bergara
General Postulator
Fr. Marco Chiesa
General Bursar
Fr. Paolo De Carli
Archivist
Fr. Angelo Lanfranchi
Secretary for Missionary Cooperation
Fr. Jerôme Paluku
Delagate General OCDS
Fr. Ramiro Casale
Personal Secretary of Fr.General and for Cloistered Nuns
Fr. Rafal Wilkowski
Secretary for Informations
Fr. José Pereira
Vice Secretary General and Librarian
Fr. Gregorz Firszt
Web Master
Lorenzo Barone ocds
Discalced Carmelite Order
General House
CASA GENERALIZIA DEI CARMELITANI SCALZI
Corso d' Italia 38,00198 Roma – ITALIA
Tel. +39 06 854431,Fax .+39 06 85350206
www.discalcedcarmelite.com