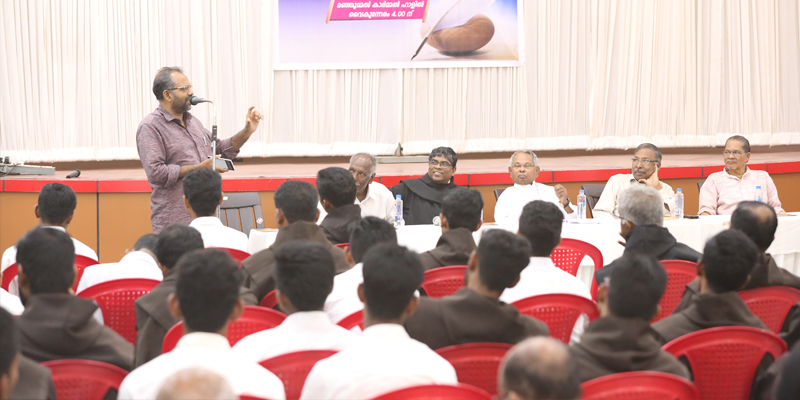 FR JOHN PALLATH MEMORIAL DAY 2019
A great day was celebrated on Fr.John Pallath`s 101st Birthday. We are making a new history. We are remembering the eminent persons of Our Province, who have paved the way for us. On 23rd evening at 4pm we gathered together. A meeting was held to remember Fr.John Pallath OCD. Every one were invited. The meeting was inaugurated by very.Rev.Dr.Augustine Mulloor OCD(Provincial) and was presided over by His Excellency Rt.Rev.Dr.Joseoph Karikkassery (Bishop of Kottapuram Dioces). The messages were given by Che.Dr.Primus Perinchery, Prof.Ignatius Gonzalvus, Mr. Antony Puthoor and Mr. Joy Gothuruth. Each were given different topics to speak on.
The meeting was blessed with the participants of Family members of Fr.John Pallath, Fathers and Brothers form our Province and many religious from different Congregations. Fr.Titus Ocd thanked everyone for their valuable presence. and the meeting came to end with Agape.
Share on Facebook
Share on Twitter
Share on Pinterest