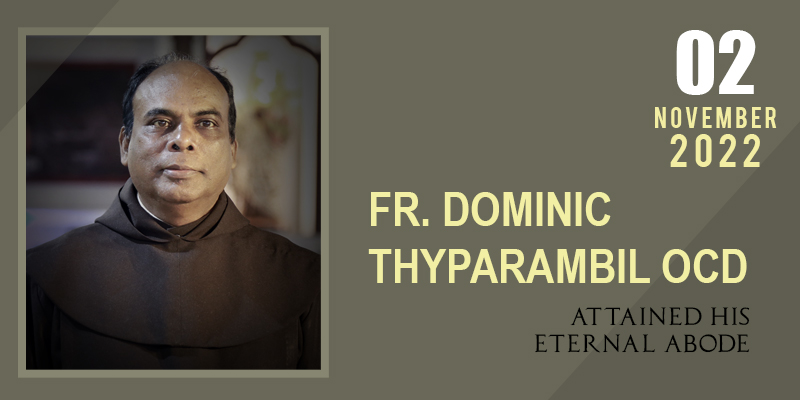 ATTAINED HIS ETERNAL ABODE
It is with the saddest regret that we announce the death of our dearly beloved Fr. Dominic Thyparambil OCD (60) who attained his eternal abode today (02-11-2022). He was admitted in our St. Joseph's hospital due to liver cirrhosis. Today morning he was shifted to the ventilator and at about 6:15 am he passed away.
Born on 4th February 1962, he belonged to the parish of St. Sebastian, Gothuruth, in the Diocese of Kottapuram. He made his profession as a Carmelite Religious in the year 1988 at our Mount Carmel Monastery, Podanur, Tamil Nadu. Ordained to Priesthood on 01st October 1997 at our St. Cornelius Church, Kolayad, he was conventual in our different monasteries at Kolayad, Chellanam, Kottayam, Annamanada, Manjummel, Unichira, Arayangad, Gothuruth, Eramalloor, Varapuzha.
Share on Facebook
Share on Twitter
Share on Pinterest