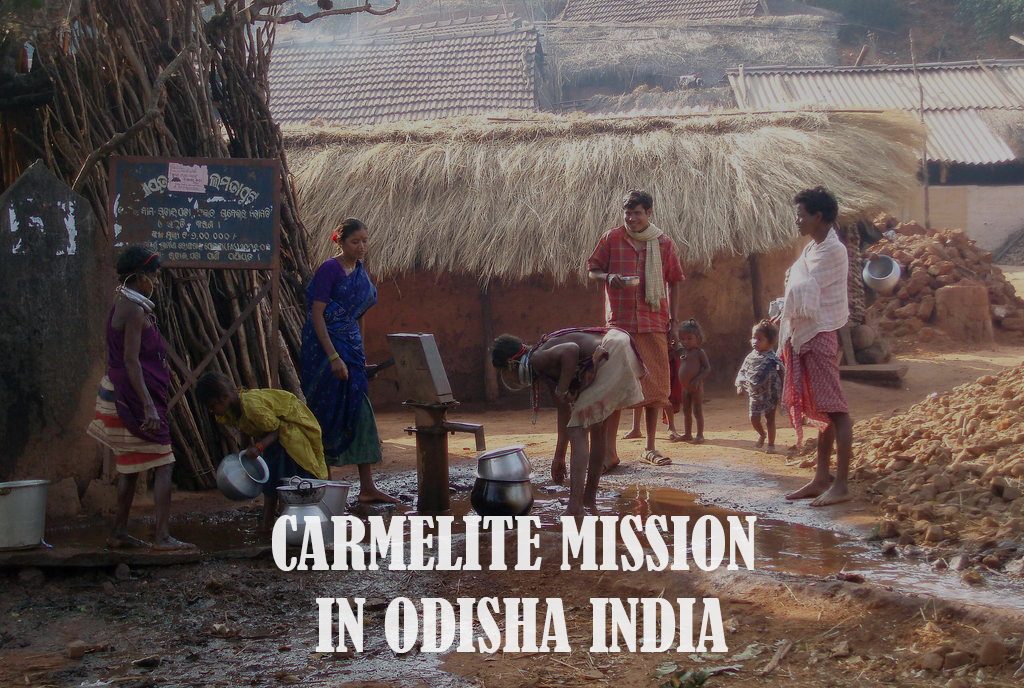 ODISHA MISSION
REGIONAL VICARIATE OF ODISHA
The mission activity in Odisha by Manjummel Province came into existence with the inauguration of an erected Monastery at Chatrapur, in the diocese of Berhampur in the year 1991, under the Patronage of our Holy Father St. Elias, by the initiative of the pioneer of the mission Fr. Rockey Kuttikal OCD. During the past twenty three years, the major thrust of the Mission was to find out a way to promote local vocations and to reach out in service to the needs of the local people, remaining within the possibilities at hand. For this we started concentrating on education of the Catholic Children from all overOdisha special focus on the remote villages in the mountains where children do not have any access to schooling. Together with the various social, pastoral, mission activities we have realized in getting few good number of local vocations.
ADMINISTRATION
REGIONAL VICAR
Rev. Fr. Thomas Bose Velassery (Finance)
Regional Vicariate Office
Carmel Bhavan, Sindirapilly
P. O Box. 7, Chatrapur -761 020
Ganjam Dt. – 761 002, Odisha.
Mob:+919656540735
Email: velasserybose@gmail.com
COUNCILLORS
Fr. Henry Singh
(Vocation promotion, Formation & Ongoing Formation)
Carmel Bhavan, Sindirapali
Chatrapur, 761020
Ganjam- dist, odisha.
Mob: +91 9078823399
Email: henrysinghocd@gmail.com
Fr. Paul Kanak Parichha
(Apostolate, education, social works and Temporality)
Carmel Sadan
Pradhanpali, Kilasama P.O- 768 212
Sambalpur Dt, Odisha
Mob:+919337032694
Email: parichhapaulocd@gmail.com
COMMUNITY AND MEMBERS
CHATRAPUR
Carmel Bhavan
Sindirapilly, Chatrapur – 761 020, Ganjam Dt. , Odisha
: +919496280320
Members
Fr. Thomas Bose Velassery (Regional Vicar),
Fr. Henry Singh (Superior & Parish Priest),
Fr. Saroj Soreng (Bursar & Hostel Incharge),
Fr. Arun Kumar Palka (Secretary, Director of Aspirants & Plus one & Plus Two)
SAMBALPUR
CARMEL SADAN
SAGUNPALI
NEAR JAMIDARPALI, AIRSTRIP
TALAB- P.O.
SAMBALPUR- DIST, ODISHA
: +919437876142
Members
Fr. Paul Kanak Parichha (Superior & Master of Theology Students),
Fr. John Sisir Ekka,
Fr. Sebastian Michale.
Bro. admon toppo
Bro. suraj kindo
Bro. khirod kumar behera
NUAGUDA ( LAIGUDA )
Avila Bhavan
Nuaguda P.O. -706 025
Padampur (via), Rayagada Dt., Odisha
: +918018891180
Members
Fr. Antony Polakat (Superior , Local Manager English Medium School Nuaguda, Director of Novena Centre),
Fr. William Raito (Asst. Director Novena Centre),
Fr. Antony Lenin (Parish Priest, Laiguda),
Fr. Tinu Antony (Principal, English Medium School Nuaguda)
KUCHINDA/CHARBATI
Carmel Niketan
Charbatti Village P.O., LAD,
Kuchinda P.O – 768 222
Sambalpur Dt., Odisha
: +918848996226
Members
Fr. Silvin Antony (Superior),
Fr. Kishore Lakra (Director of Initiation students),
Fr. Thadeus Mundanchery.
Fr. Linus George,
Bro. Milan Parichha (Regent)
KUCHINDA/ BANDUBAS
St. Thomas Monastery (OCD Fathers)
C/O St. Thomas English School,
Bandubas, Kuchinda P.O – 768222,
Sambalpur Dt. Odisha
Members
Fr. Niranjan Jena (Priest in Charge and Manager of St. Thomas School),
Fr. George Sunil (Teaching Staff),
Fr. Januarius Barwa (Teaching Staff)
Share on Facebook
Share on Twitter
Share on Pinterest